Having a pretty garden doesn't just create a stunning focal point outside your home, but it also helps to enhance your senses and help you to relax. Whether it's the gentle sound of birds singing in the trees, or the pleasant scent coming from your favorite flowers, a pretty garden brings so much more than just aesthetical elements. There are many ways to achieve a pretty garden, from landscaping to eye-catching features that stand out and add character.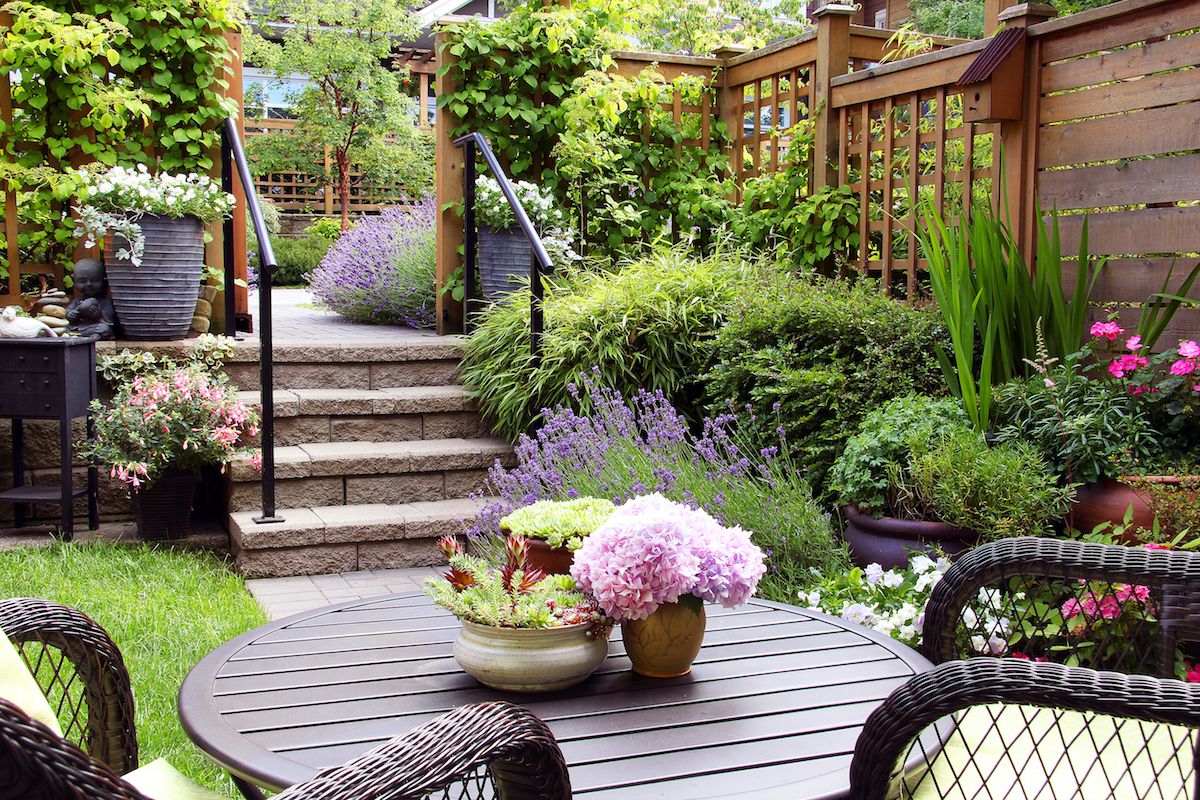 Introduce Flowers
One of the simplest yet most effective ways of creating a pretty garden is through flowers. By introducing certain flowers to your outdoor space, you can bring color, life, and floral smells to the area, which will instantly brighten up the place. Some beautiful flowers thrive in the garden, from peonies and pansies to tulips and sunflowers. Have a browse here to find some gorgeous flowers that you can plant in your garden, or similarly, head to your local garden center to see which flowers are available and which are best to plant throughout the year.
Garden Features
It would help if you considered adding some stylish garden features to your space alongside the natural touches such as flowers and plants. With so many amazing things to explore, from arches and arbors to swinging chairs and water features, you really can go wild and find the perfect pieces to enhance your garden. This is where you can incorporate your own personal style and taste, too, as you can opt for features that reflect those characteristics that you have, such as dramatic stone ornaments or delicate outdoor furniture, and so on. If you're unsure which garden features you want to go for, there are some beautiful mood boards on Pinterest where you can visualize certain features and see exactly how they would look in a garden environment.
Keep Things Tidy
For many people, the thought of creating a pretty garden almost always requires lots of new, from the design to the finishing touches, but equally, having a neat and tidy garden can help to achieve this. You may already have a beautiful outdoor space with plenty of potentials, and it may simply require a little TLC to bring it back to life and really highlight those stunning spots that have been hiding behind the weeds. Dedicate a few hours to really tidying up your garden, pruning the bushes, cutting the lawn, and removing any unwanted weeds to reveal the beautiful space you have.
Encourage Wildlife
As mentioned above, there's nothing quite as special as sitting in your garden and listening to the beautiful sound of birdsong. By encouraging wildlife into your garden, you can create a space that feels and looks pretty, with birds taking comfort in your outdoor space, along with other beautiful creatures such as butterflies and so on. Add some outdoor bird feeders to your garden to show that it's a safe space for them to visit, this will result in them coming back again and again, and in the end, you'll have these lovely visitors throughout the year!