Lighting can often be ignored in home décor, but getting the lighting right in your space can be crucial to achieving the inviting ambiance you crave. There are lots to consider when choosing the proper lighting – what will the room be used for? How do you want the room to feel? How much daylight comes in through windows? It can be a lot to get your head around, so we'll cover everything you need to know about lighting your home to achieve the perfect cozy atmosphere.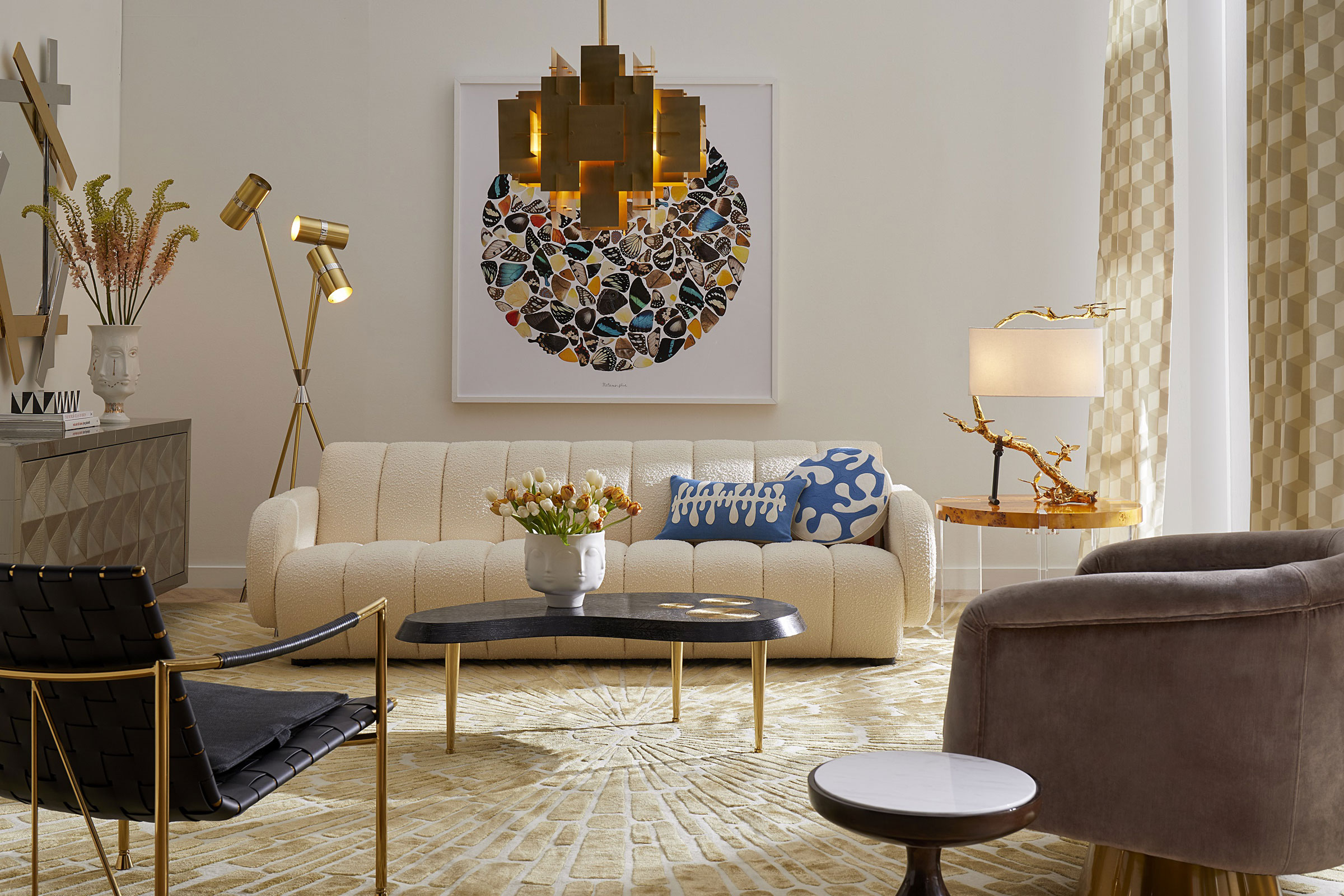 To start with, you want to think about the warmth of your lighting. Most bulbs are available in two 'temperatures' – warm white or bright/cool white. Making the right choice is critical to set off your room perfectly. If you use your room mainly during the day for activities that require concentration or visibility – think cooking, studying, or playrooms – then a brighter bulb tone might be the best choice. But if your room will be used more in the evenings or in a place you want to create a cozy, inviting atmosphere such as a living or dining room, then warm bulbs will give you the candlelit glow you're after.
It's important to include multiple light sources in every room. A solitary ceiling light will make a room feel stark and bare – floor lamps, table lamps, and string lights will bathe the room in warm light from every angle, banishing any dark corners. Task lights can be helpful as well – no cozy nook is complete without a reading lamp to illuminate your pages on even the gloomiest winter evenings. Multiple spotlights dotted around a ceiling help create a bright and airy atmosphere and work perfectly in a kitchen to brighten up every countertop.
For hard-working, multifunctional spaces such as living or reception rooms. Radiant brightness is critical for daytime entertaining or playing with children, whereas you may wish to tone it down to a low luminescence for laid-back evenings with friends. Dimmer switches are a convenient way to instantly switch up the ambiance, or you could use string lighting to add a subtle twinkle to bedrooms or balconies.
Last but not least, it's important to consider how your light fittings contribute to the signature style of your room. Vintage ceiling lamps can enhance a retro setting, while modern wall sconces add a touch of contemporary chic. Light fittings can be a real statement piece in a room, so decide whether you want your fixtures to stand out and make an impact or blend seamlessly into the background.
With the proper lighting, you can complete any space in your home to your bespoke tastes. Don't be afraid to experiment with different set-ups until you find what works for you. The right lighting can be the key to unlocking your home's potential, so it's important to play around with different options until you find the right combination for every space.