In today's life, technology has played a massive role in the development of online casino games. Many people can now play in the comfort of their homes, offices, and anywhere they want without social pressure. 
Playing online games is fun and saves you the time and energy you'll use in an offline casino. In addition, it also enables you to enjoy different types of games, bonuses, gifts, and promotions. 
Are you a newbie or an expert in playing online, looking for tips to enhance your experience and skills? Below are the seven tips to ensure you play like a pro.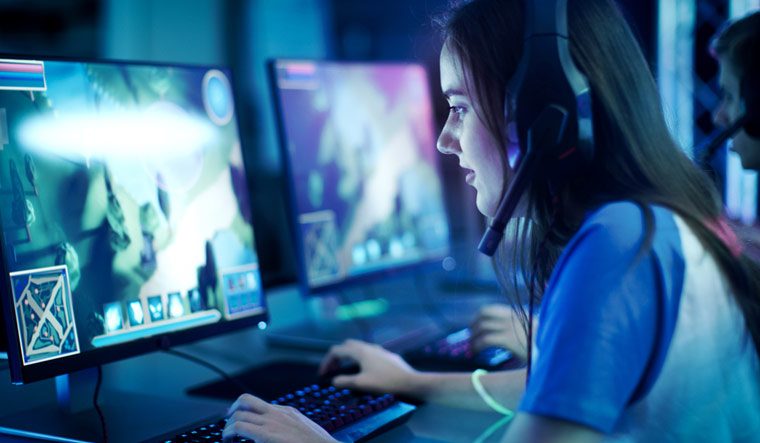 1. Play Your Game
There are various online games, such as; blackjack, baccarat, roulette, craps, poker, and others with different odds. Before playing your tournament online, research it properly; see if that game matches your bankroll and has a low house edge.
You can learn some tips and skills that will help you when playing. In addition, understand the rules and regulations of that particular game. You should also read other players' reviews and see what they say concerning that game. Avoid falling for the hype by playing the popular games; play your game, and little by little, you'll start to have the experience and skills required.
2. Have Fun
Having fun online playing is significant as it will enable you to gain more skills and experience. It is also a way of exercising your brain and improving concentration. Consider playing games that are fun and the ones that relieve stress and anxiety.
Before playing your game, take a deep breath, relax, enjoy and have fun. If playing your game is not fun, take a break, as it may lead to gambling addiction. You may also try to make a poor decision to win the game back again and, in the end, lead you to gambling debts which may be stressful and frustrating.
3. Bring Friends and Make Friends
Bringing friends and making friends when playing your games are among the best ways to enjoy and learn. It also lets you know how the game is by sharing the experience and creating memories. In addition, you can also make friends inside the game, which will make the game more fun and also grows your love for that game.
4. Don't Overspend or Overplay
Playing online can be tricky, especially when you've won or lost a game, because you'll want to attempt the game again to win, which can lead to serious addiction. Ensure not to overspend or overplay the game because; overspending can lead to gambling debts, and in the end, you'll end up in bankruptcy.
Overplaying, on the other hand, can be tiresome, which is an unhealthy habit and can even lead to severe issues such as fatigue, anxiety, and later depression. Ensure you set your spending limits and gaming time limits and adhere to them.
5. Prepare Yourself
Before playing your game, it is vital to research that particular game, its odds, its rules and regulation, and its house edge. Ensure to read the players' reviews; this may enable you to know the pros and cons of that game. You can also learn more about the game on YouTube channels.
6. Start Slow; learn the Ropes 
Apart from preparing yourself, it is crucial to start your game slowly as you learn how it is. Take your time with the more complex game level. Please start with the lower level, as it is easy to play and enables you to gain the skills for another story.
7. Select A Reputable Online Casino 
Selecting a reputable online casino is essential as it will enable your gaming experience and skills. You can do your research by reading the player reviews and see if any news article has a feature of that particular casino. In addition, you can also visit their website and see if they have a license and registration.
Final Point  
Playing online is fun; you can play different games only if you know the tips. We have discussed the seven tips to play online in this article. Therefore, we hope you'll consider them for excellent skills and experience. Some suggestions are; to play your game, have Fun, and bring and make friends.